I have devoted most of 2019 to my work on new series of paintings, taking my fields another few steps forward. Some of the so-far results, Equivalents, are now on display at the Galerie Vltavín in Prague. 
The Čiarky a kamene (Lines and Stones) was opened on January 14 and runs until February 13, 2020.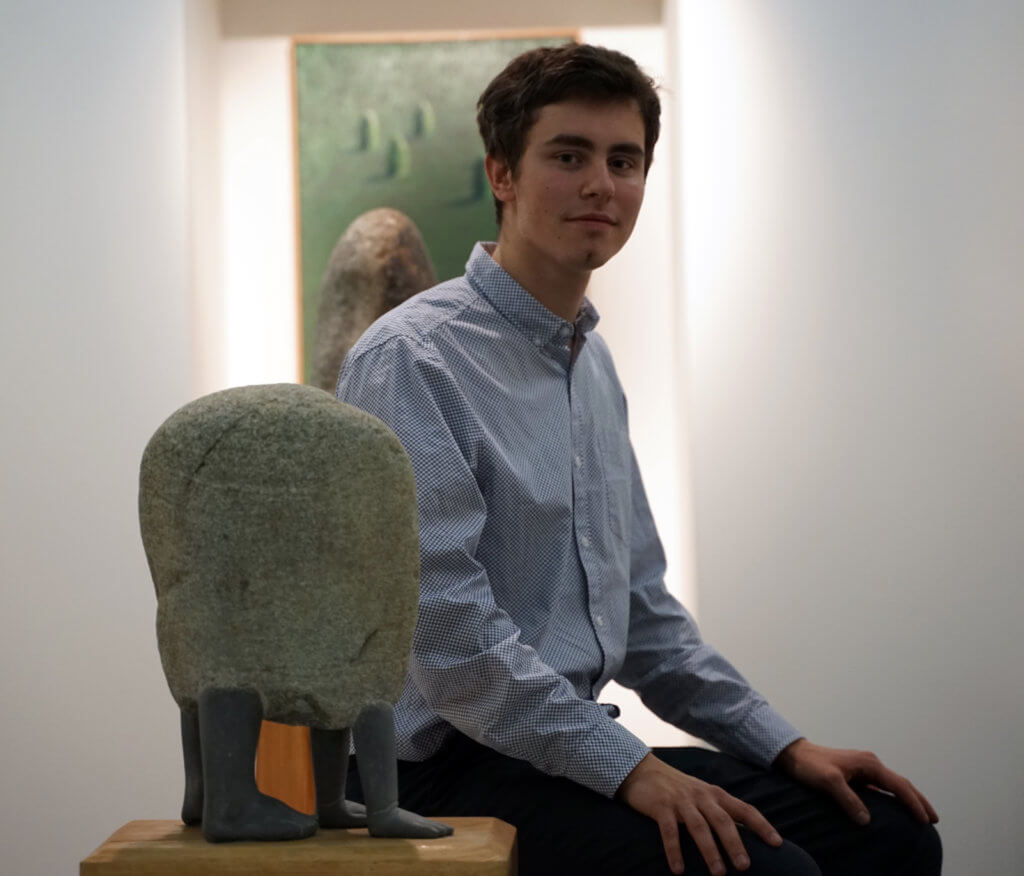 " This exhibition in Prague was not just an occasion for me to showcase my new works in the Czech capital, but also to cooperate once again with my friend, sculptor Andrej Haršány, and gallerist Jan Čejka (pictured on the left) who curated our joint exhibition. 
The name of the exhibition points to the basic structural elements of their work, as well as to their key relation to the landscape," Jan Čejka wrote about the exhibition. 
Andrej is mainly doing figurative sculptures, but he largely preserves the shapes of the materials that he has found in nature in his works. He says he's got a very ardent relation with the material – stone is stone, wood is wood – and only with small interventions does he force a human figure on it.
"I mostly procure the material out in the countryside, most of the stone is from the Tatras and the wood is from the forest. I usually have an idea that I'm looking for and the process of searching in the nature is very long," Andrej says.
Me and Andrej first displayed our works in one space at the Discovery Art Fair in Cologne in 2019 and we realised they were a good fit. It wasn't easy to put the exhibition together, though – when we brought all the pieces we wanted to exhibit in, the gallery was full at once. We worked late into the night, making a lot of changes, until we reached a harmony between the statues and the paintings within the possibilities of the gallery space.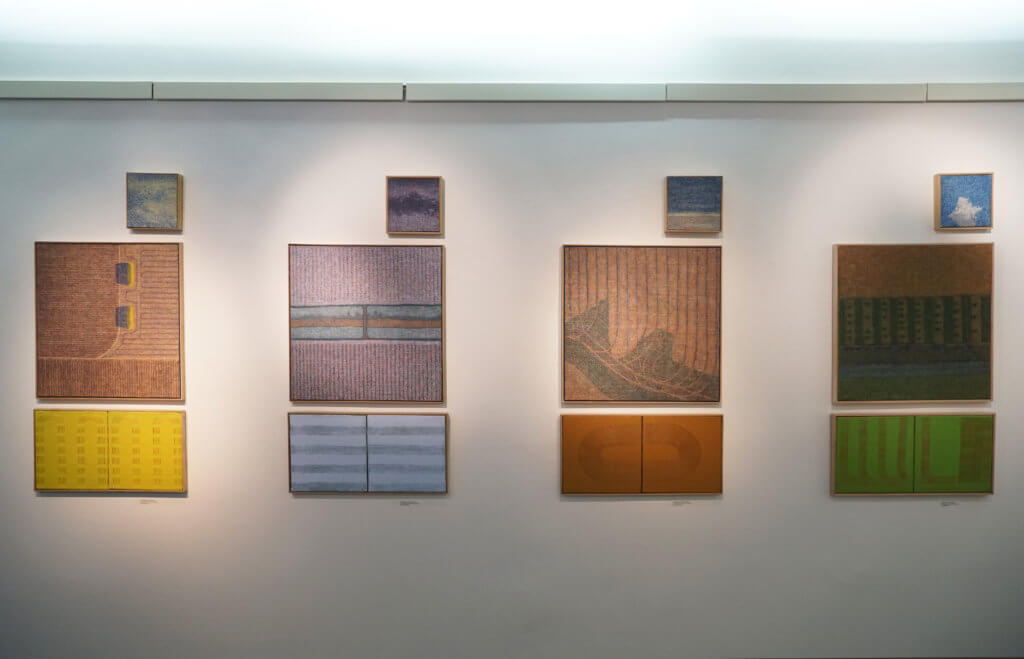 I am attaching an interview we have recorded with the Radio Vltava during the opening of the exhibition (in Czech/Slovak):